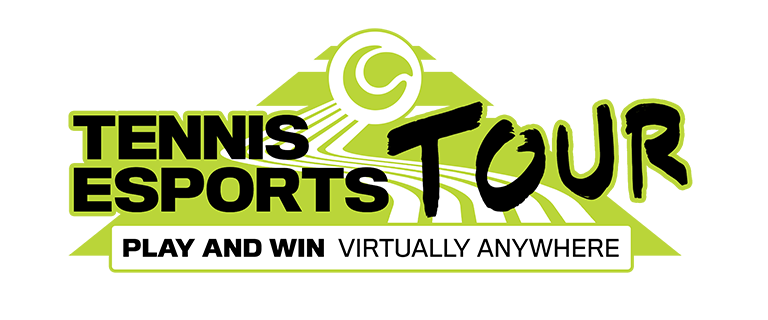 TOUR
The Tennis Esports Tour is a ranking system that combines player scores across 'Hit'em All' and 'Instant Cup' game modes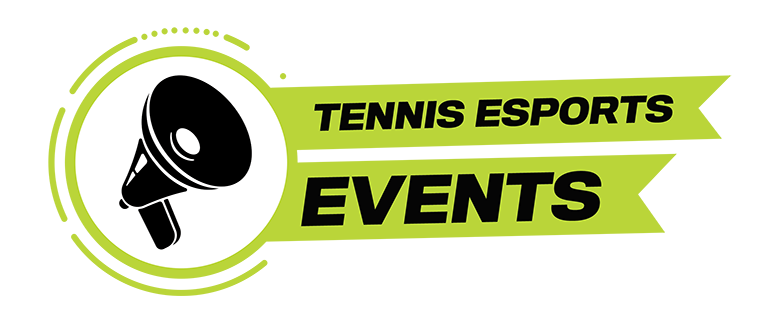 EVENTS
Events are scheduled tournaments with specified participation formats (contributing activities), rules, leaderboard and prize pools
ALL YOU NEED
TO PLAY TENNIS TODAY
1. VR headset Oculus Quest 2 2. Download our App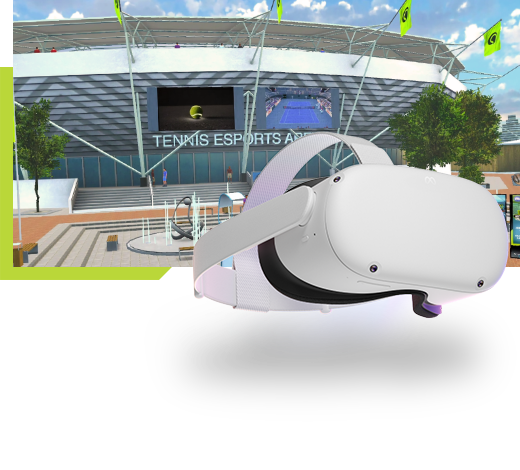 PLAY LIVE MATCHES
ON ANY SURFACE
Compete against your friends or play anyone online in 10-point tiebreaks or custom formats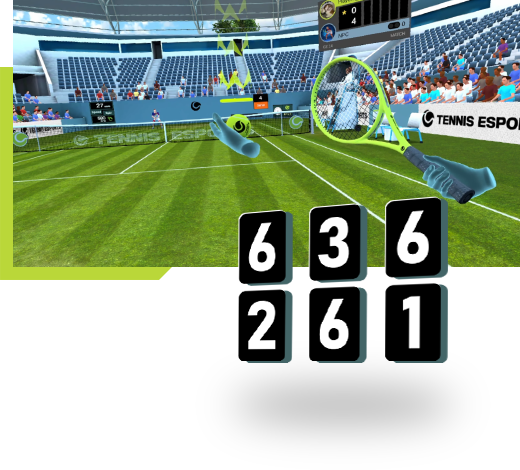 ARCADE TENNIS
A NEW DIMENSION OF FUN
Rally against yourself with the MirrorPlay. Or play arcade target games and Hit'Em All to climb the global leaderboards!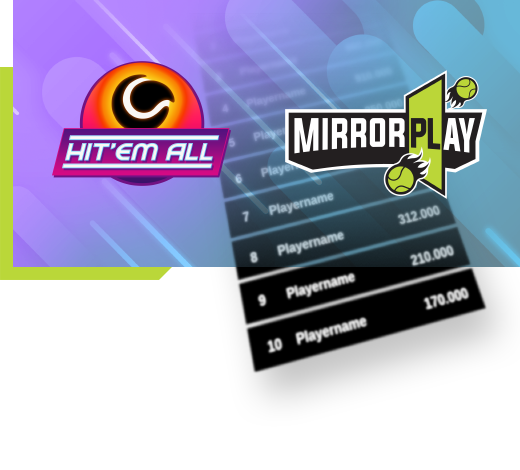 HYBRID TENNIS PRACTICE
ENHANCE YOUR VIRTUAL AND PHYSICAL GAME
From beginner to advanced, learn and train every shot before you step on the real court! Soon you will be guided by real time technique analysis and Al coaching tools, Cardio Tennis and Celebrity Master classes!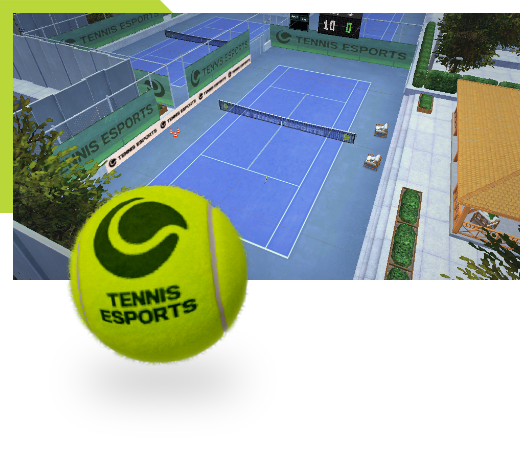 JOIN THE TENNIS ESPORTS TOUR TODAY!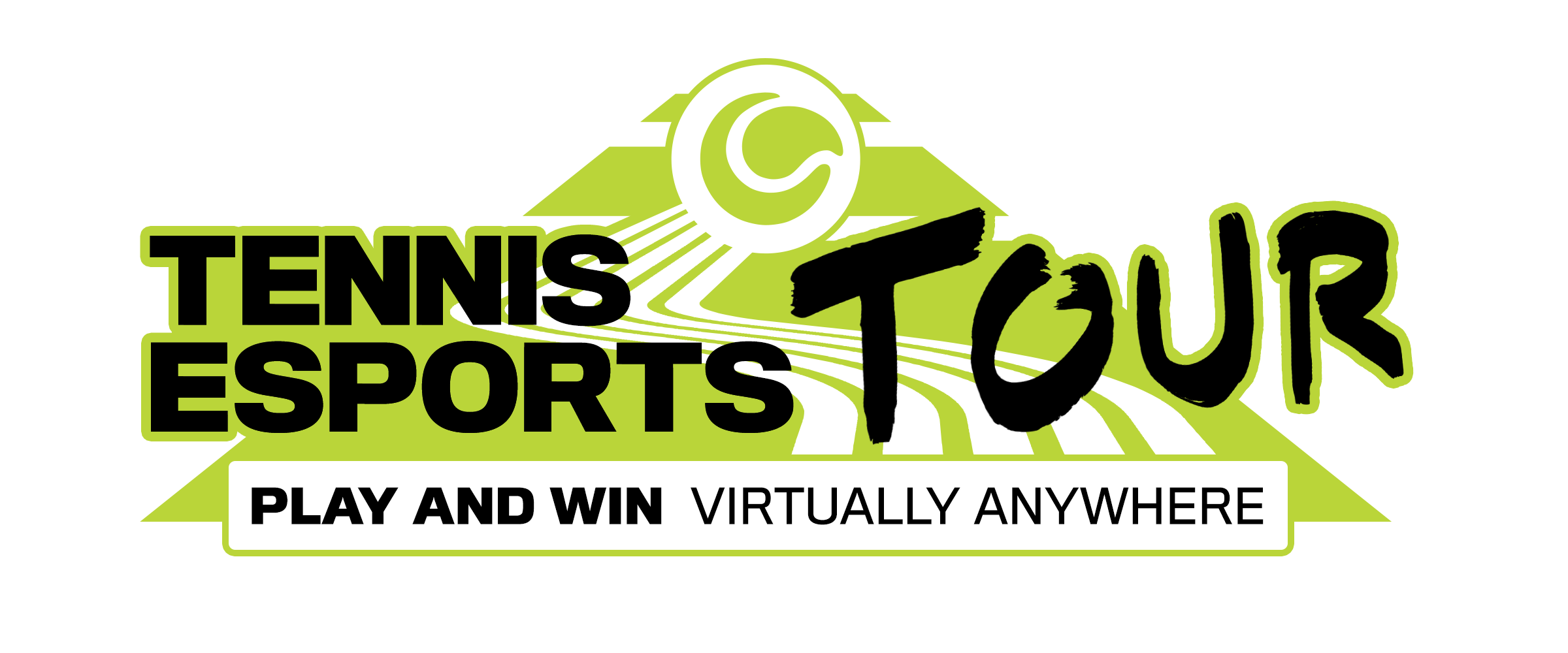 WIN PRIZES, POINTS AND MORE
The Tennis Esports Tour is a ranking system that combines player rankings across 'Hit'em All' and 'Instant Match' game modes
IMMERSE YOURSELF
FEEL THE RACQUET
Buy a VR racket handle and immerse yourself in VR Tennis! There are two options for racket grips each weighted at 300g with custom presets inside the App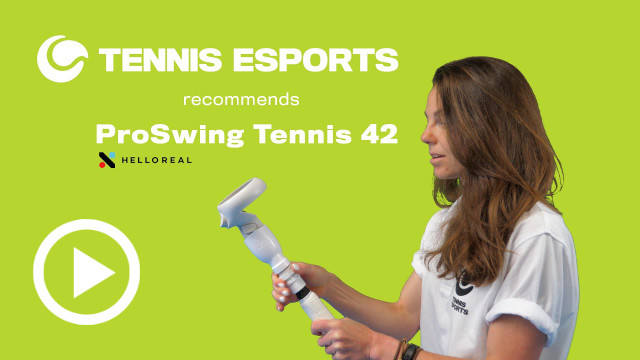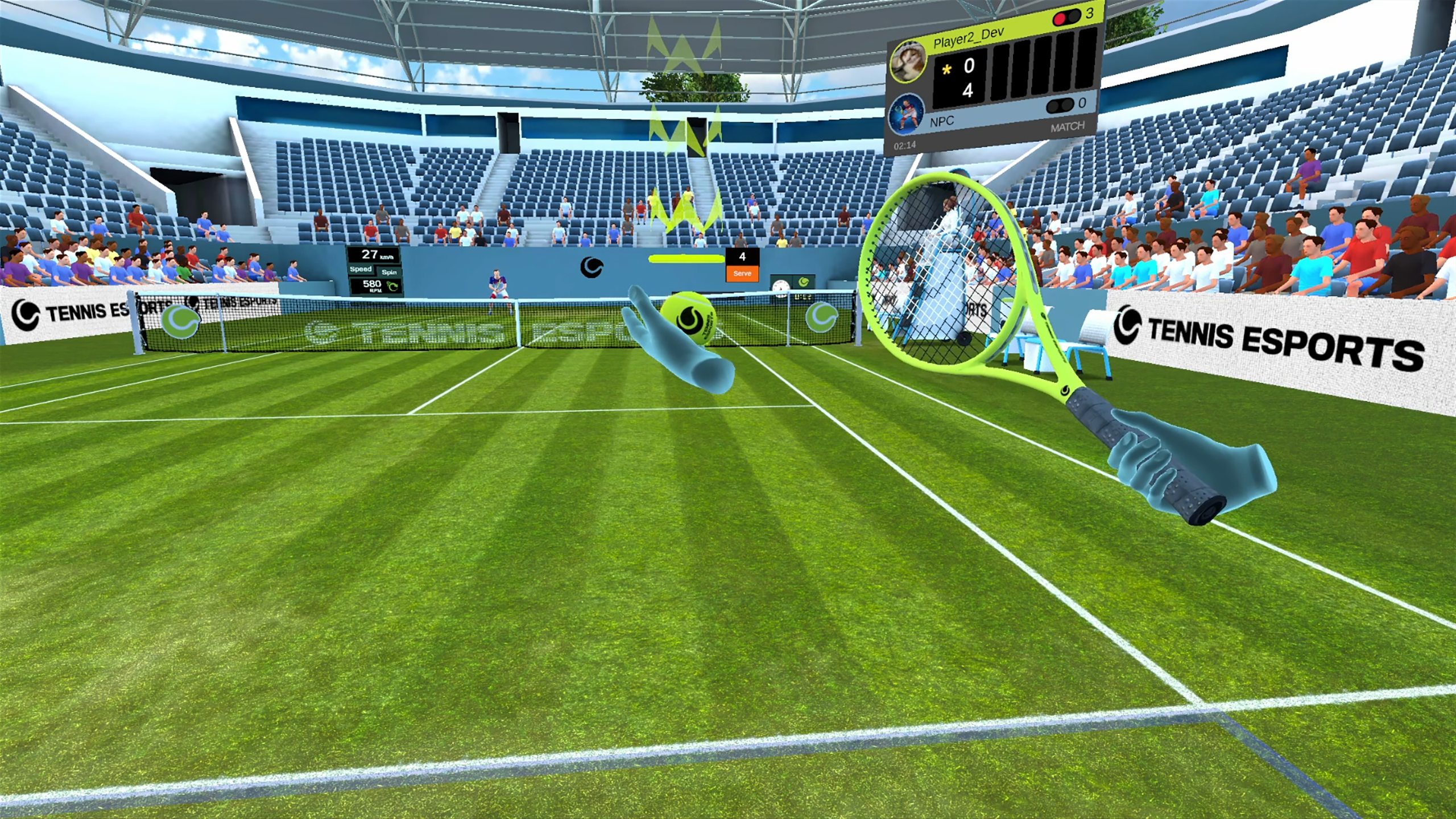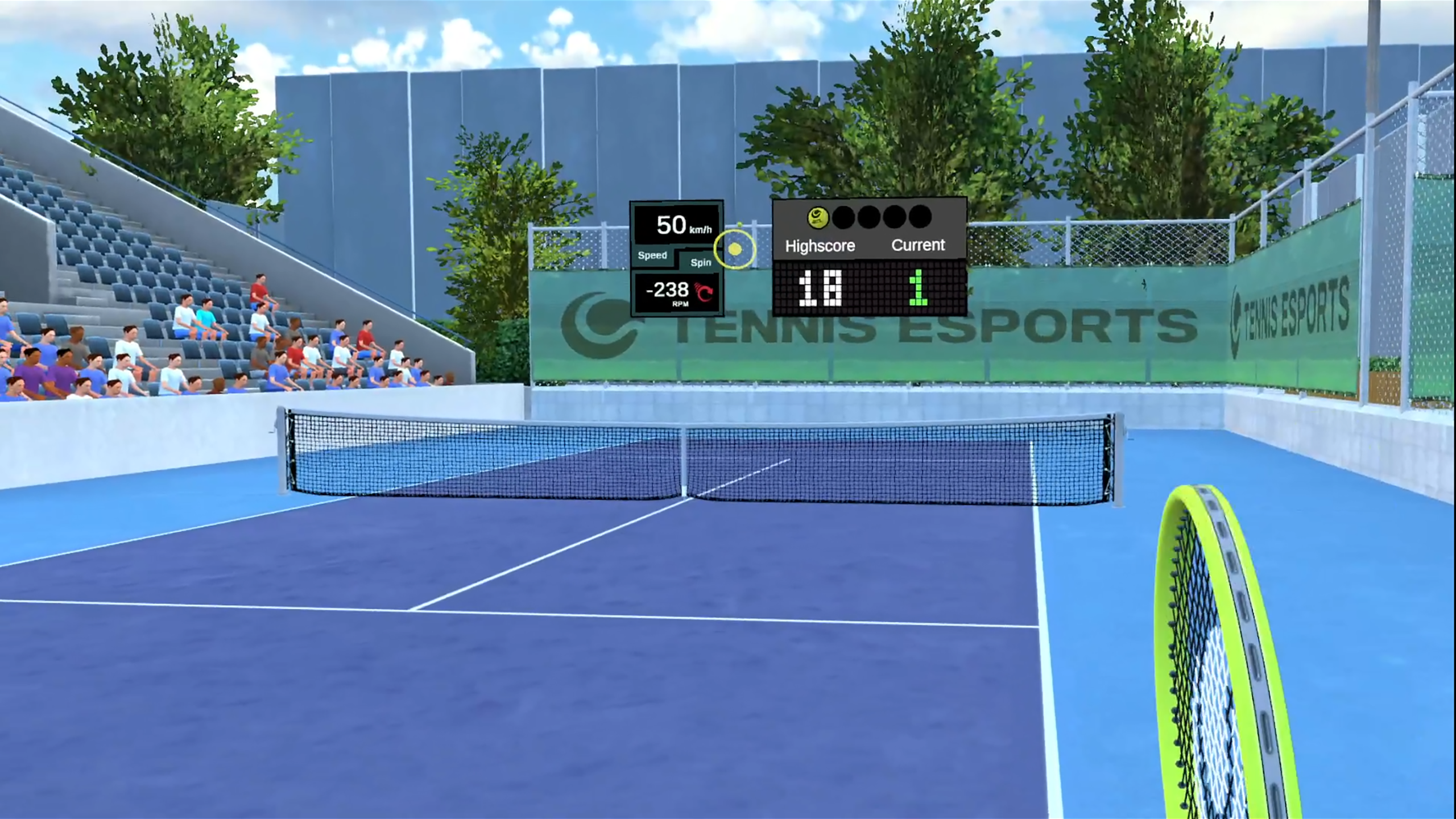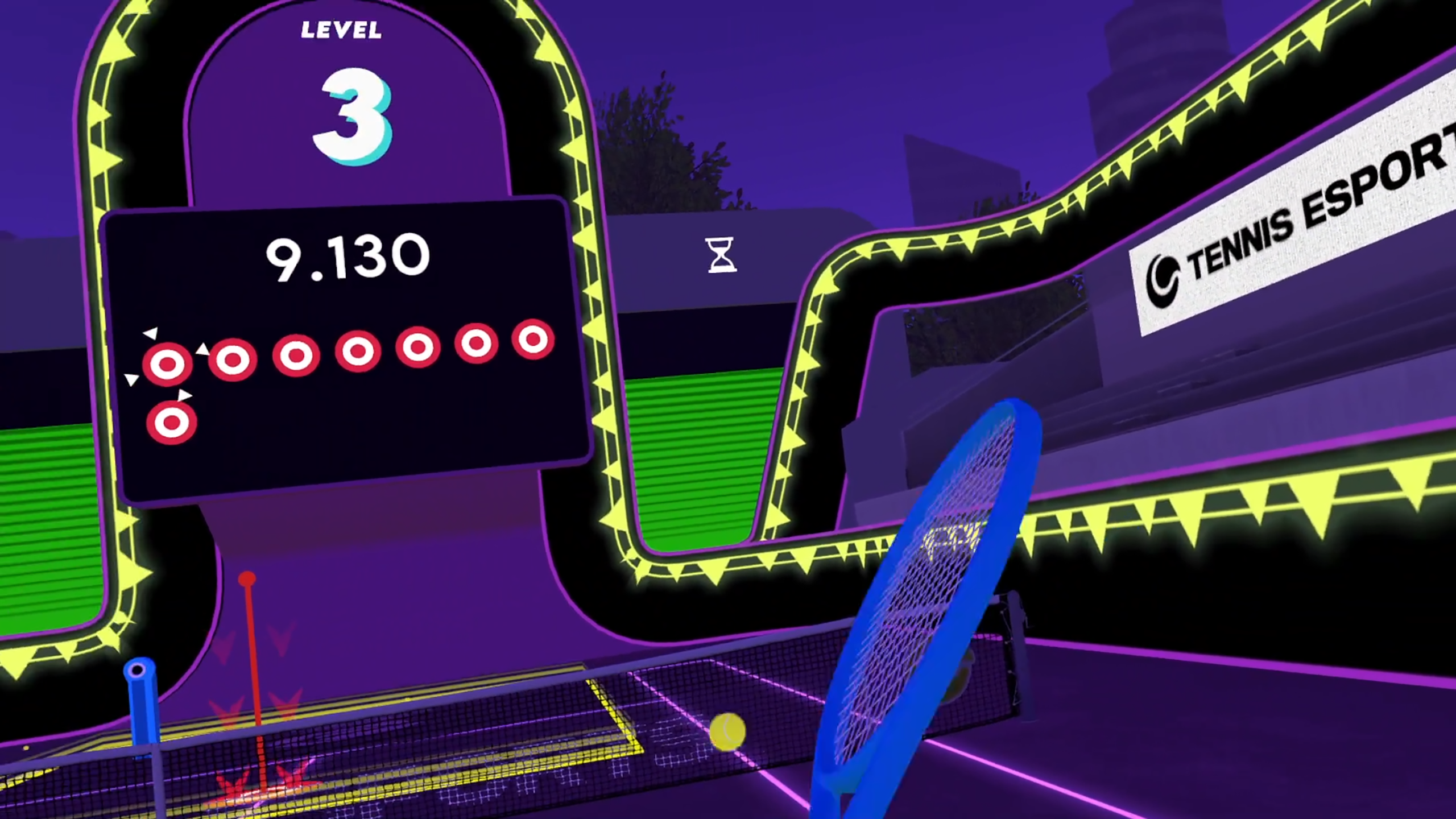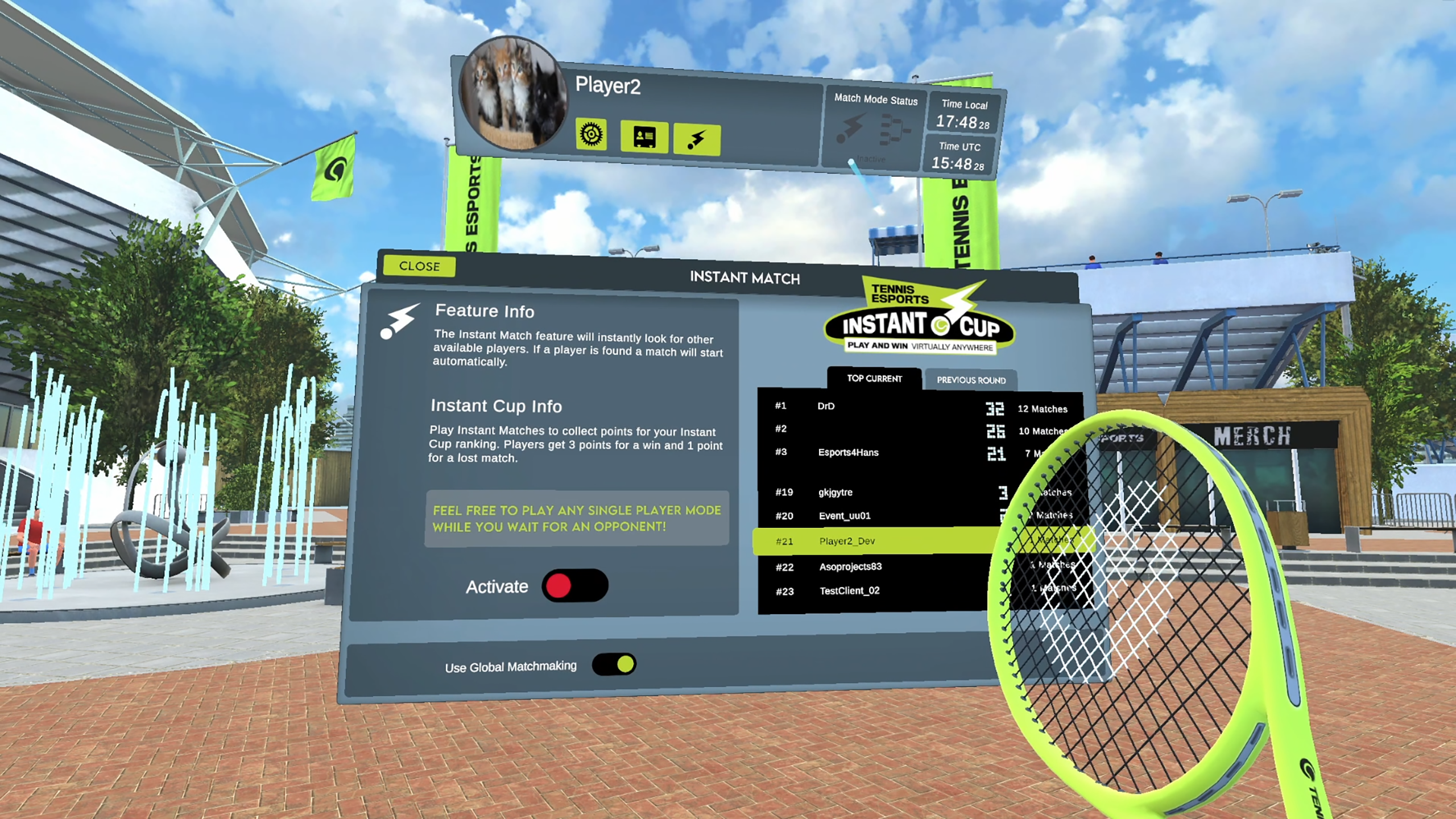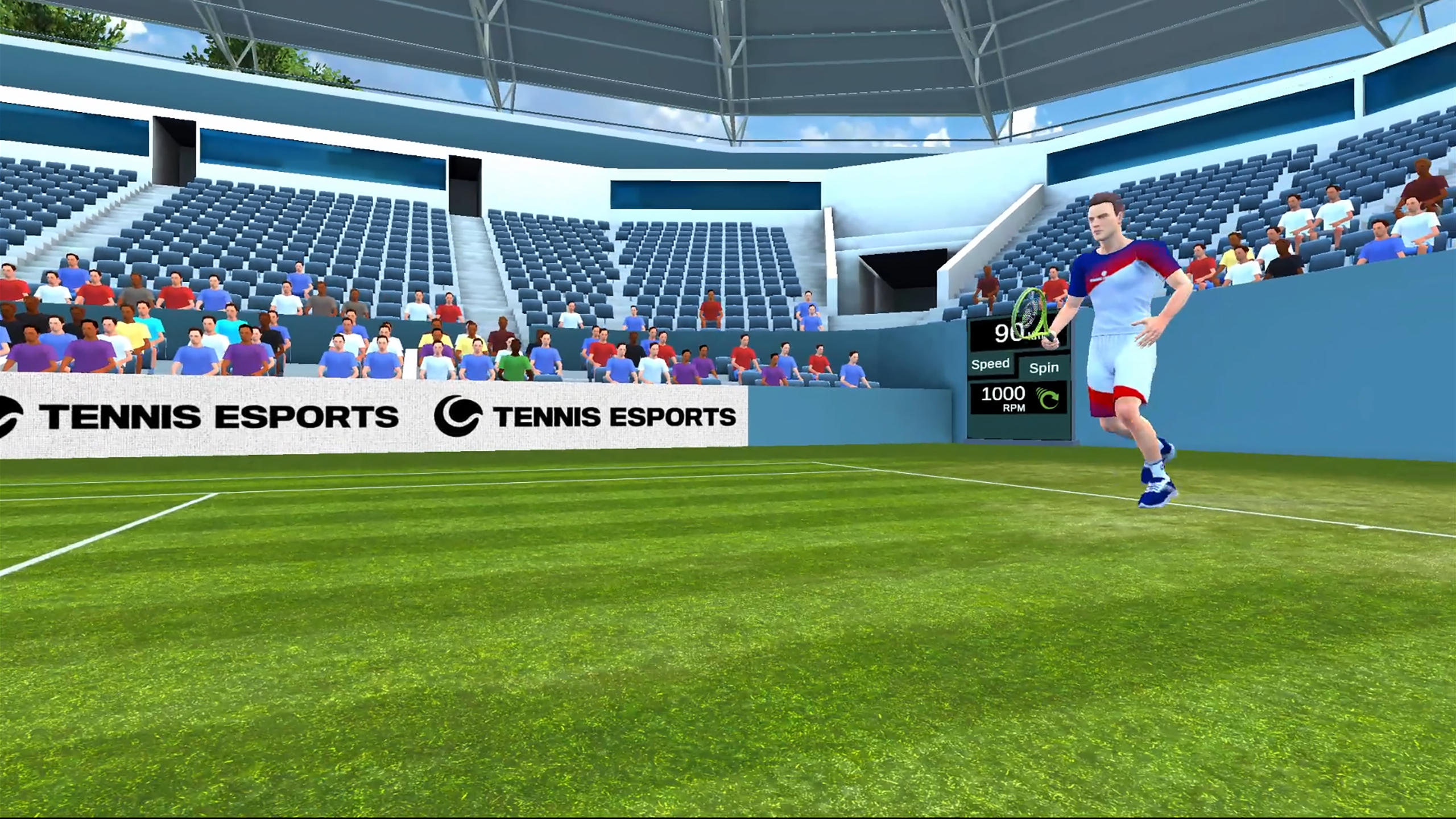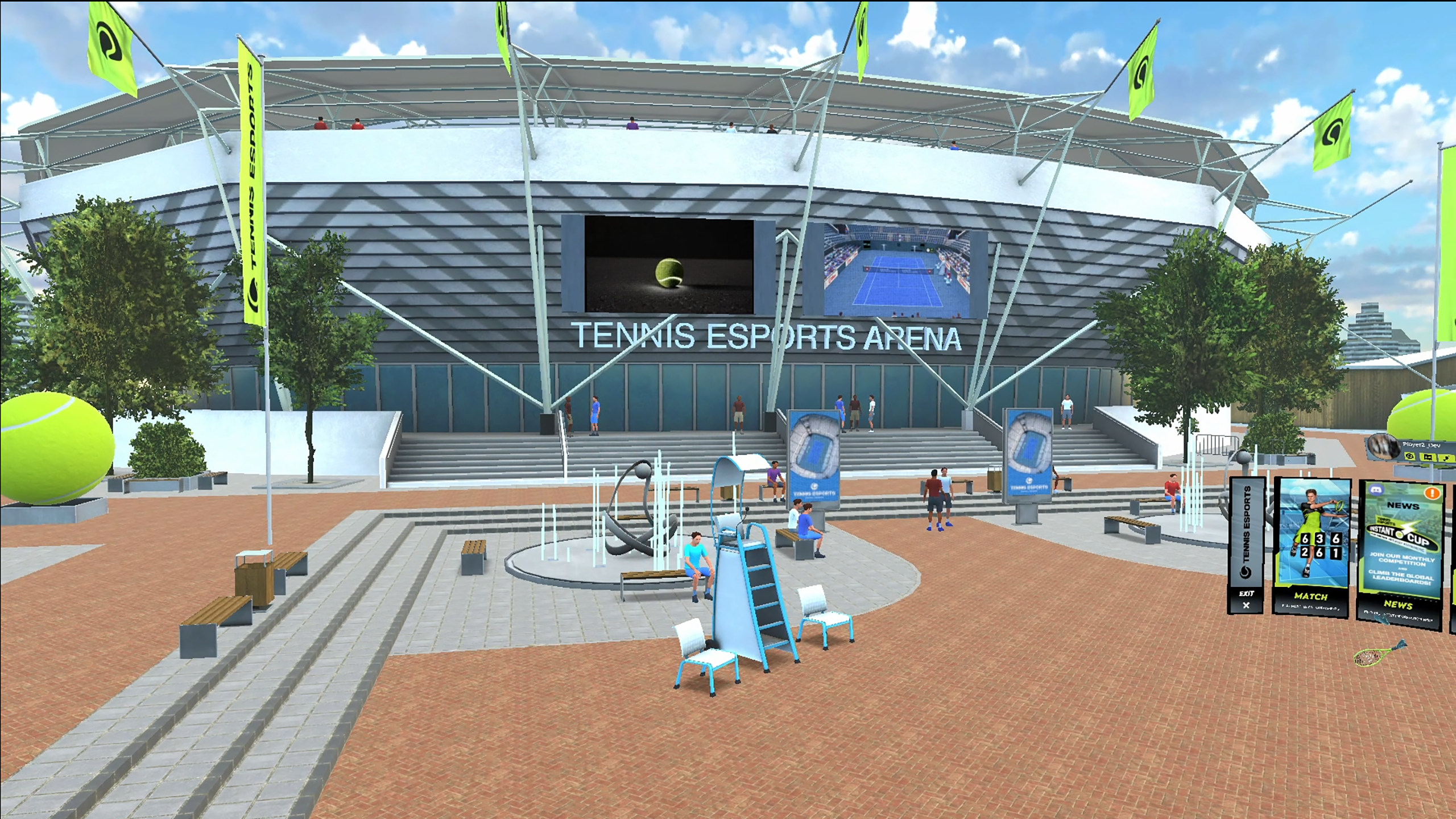 Loading ...


THE FUTURE OF TENNIS BUSINESS IS HYBRID
We can service any event from brand activations on site to in-App branding. Get in touch to find out how your event can engage people around the world